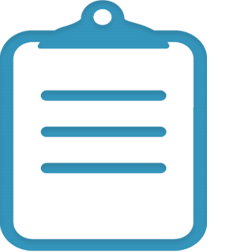 I'm almost 19 years old and began masturbating A LOT around the age of 13, when I was just beginning puberty. I would just grip the base of the penis and try to cum as fast as possible for several years. I now have all the symptoms of sexual exhaustion and many other problems, including the hard flaccid. I was wondering if masturbating like this or getting the notorious "hard flaccid" could change the shape of my penis. It seems streched out- the base is the skinniest, the mid-shaft is the largest, and the glans is pretty underdeveloped. I remember always obsessing about making my dick long when I was younger, and low and behold, it's now about 8 inches when erect, but is very skinny (about 4.5 inches at the skinniest part and 4.8 at the thickest in circumference). I also was drinking and smoking pot quite a bit from ages 15-18. Although it still gets really skinny with the hard flaccid, my penis seems to become even less proportionally long when erect- it grows a lot in length but barely in girth. I can tell this has been a huge turnoff to all the women I've been with lately- they're scared of the length but unsatisfied by the girth. From what I hear, girth is all that matters (unless your realy short), and extra length doesn't do you much good. Is there any way to reshape the penis? I don't necessarily need to grow it, there's plenty of volume in there, I would just like to change its shape, making it shorter and thicker. Also, please let me know if you've ever heard of anything like this before, from what I've researched this seems like a pretty unusual case.
Thank you so much for your time and support. Coping with everything that comes with sexual exhaustion is extremely difficult, but this has been particularly crushing my confidence and self-esteem.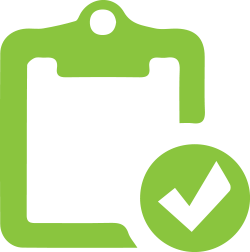 ANSWER
It is not uncommon for one, through ill practices, to alter numerous gene expressions, suppress (or on the contrary) certain growth factors and alter the otherwise natural results of the default acting expression code.
You may want to take a look at an article I've written on this subject.
As for the certain situation, there is usually a fine way to safely induce natural controlled penile growth, emulating certain processes that take place during the years of development.
Through natural increase in both prostaglandin E1 E3 and E2, as well as heightened levels of Nitric Oxide, androgens, slightly heightened DHT levels, and certain enlarging practices, one will be able to achieve a safe penile enlargement.
One should be cautious, though. Common jelqing practices are extremely dangerous, and will either work for the ones with naturally heightened levels of the stated above, or will damage ones penis through the induced inflammation – to end up with abnormal inflammatory response, collagen scar release, and erectile dysfunction.
The following regime will induce safe penile tissue growth. Notable improvements are to be expected in 3 to 6 months or possibly even longer.
SR-Cream will locally supply, heighten, keep, and restore elasticity prostaglandin E1 E3, and Nitric Oxide levels, responsible for penile tissue health, growth, and integrity. Thus, almost fully negating the possibility of a collagen scar tissue release or any severe damage.
Multi-Alpha, Alpha-Amino, Alpha-AGH, and Ultra-Purified-FishOil will better nervous and endocrine functioning, keep proper neurotransmitter acetylcholine, serotonin, dopamine, and GABA ratio and levels, modulate proper inflammatory response (it is crucial to avoid collagen tissue release if you decide to use the light jelqing practice), keep the proper hypothalamic-pituitary-adrenal-testicular functioning, slightly increase androgens, and increase prostaglandin E1 E3 and Nitric Oxide levels.
Also, testicle cooling will prove to be effective in additionally increasing androgens.
For faster and better controlled result (girth) you may want to emulate extremely light jelqing during spontaneous or naturally induced erections. Basically, you will need use a hot wrap for about 1 to 5 minutes, then achieve erection naturally (by thought alone, not by touch) and very, very gently with an OK grip, emulate jelq movements (without any pressure) while 100% erect. Doing this for about 5 to 10 minutes will expand your penis to 110%-120% of its natural capabilities, to the point of feeling it a little numb – then use a hot wrap and SR-Cream again for 1 to 5 minutes. The process will naturally and safely stretch the tissues if sufficient neurochemicals are present to support the growth. SR-Cream should be used both before the warm up and immediately after the practice.
Note that the even without doing any light jelqing you will experience penile tissue growth and enlargement through the nocturnal and spontaneous erections (note that this is the safest choice). The average rate would be about 0.4-0.6 inches in length, and 0.8-1 inches in girth per year without the method, and 0.5 to 1.0 inches in length, and 1.2 to 1.6 in girth per year with the method.