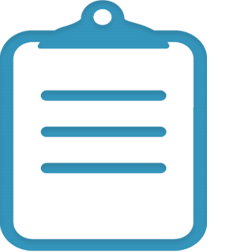 Hello Dr. Richards,
I masturbated about once a day, one occasion twice, and sometimes not at all, from 14 until the age of 18 or so. At this time I (stupidly) got involved with heavy marijuana use. I continued to masturbate to internet porn a bit more after that – once or twice daily guaranteed from ages 18-20 until I moved away for some school last year at age 21. Away from home and my friends/family I became depressed and began masturbating chronically (usually 2 to 4 times a day. I would smoke marijuana, look at porn and masturbate in ALL of my free time out of classes. It was like a test to see how long I could masturbate without ejaculating like the male pornstars do. Before this, I would regain my sexual power after a day of not masturbating but after I started masturbating chronically (2-4 times/day) it became different. Even after not masturbating for 2-3 days my sexual power would only come back to be a fraction of what it once was. I stopped getting spontaneous erections. I was so depressed and addicted that I continued doing it (I was SO stupid and addicted to weed/porn).
After about 8 months of this I had reached the BREAKING POINT. I was even starting to delve into cocaine (I used it 3-4 times because it was the only thing that would make me erect like the old days, NEVER again) and I literally had to be high on weed to enjoy masturbation. At this point EVEN after waiting 6-7 days without masturbating, my sexual power STILL wouldn't return! I noticed my hair was thinning but I had a receding hairline for some time and most men in my family are bald so I thought nothing of it until I starting reading online to see that hair thinning was a symptom of sexual exhaustion/overmasturbation. I also started to have many of the other symptoms – sleepless nights, lower back/tailbone pain, and pain in my left leg and my feet where the arches are. My nerves felt and feel shot. I experience(d) difficulty urinating and could only go if I was alone. My urine would also kind of just drip after I thought I was done going – I have to often wipe my penis with a tissue after I urinate to be sure I don't have any leak into my boxers after I re-buckle my belt. At this point I really realized I couldn't continue my life like this and called my folks, left school, my apartment, and have vowed to never EVER masturbate or use marijuana again, and came back home to solve this life problem.
So there you have it – thinning hair, foot pain, tailbone soreness, general fatigue, and an inability to gain an erection without feeling pain in my prostate, feet, leg or somewhere in my body. I also have trouble concentrating. I am only 22 and I have been a "chronic masturbator" for only 8-9 months. I think the heavy weed smoking really made me suceptible or something. Either way, I quit all of my addictions on 2/14/2010 and will NEVER, EVER go back. I am now taking 5-htp, gingko biloba, ginseng, and fish oil supplements. After 12 days without touching my penis, taking these supplements and exercising daily I hardly notice a difference – my scalp is still itchy/thin and my peniile area still kinda hurts. I am still sexually attacted to women – I just can't get it up to save my life and if I try it feels like lifting a 10000 pound weight. The sole difference I've noticed is that in the last 3 days I've started having weak nighttime erections again – I hope this is an improvement. What should I do!?!? Other than this i am a healthy gym-going young man! Before I finish university or do anything in my life I need to take care of this very serious problem – I will NEVER look at porn, smoke, or masturbate again until the day I die! Please help!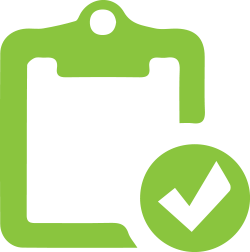 ANSWER
I'm truly sorry to hear about your problems, especially since they could have been avoided with little true information on the matter.
The marijuana certainly contributed to the fast bio exhaustion of your organism by alternating the gene expression of D1 and D2 (dopamine receptors) and acetylcholine, serotonin, and GABA receptors in the head and internal pelvic organs. It also alternated enzyme expressions and burdened your liver function. With over-masturbation added, you harmed your liver system and hypothalamic-pituitary-adrenal axis, triggered tyrosine hydroxylase, dopamine betab-hydroxylase, protein kinase C and COX over-release.
The over-active sexual activities drained your organism of vital compounds and threw it in an everlasting cycle of inflammation, thus draining your CNS and locking your hypothalamic-pituitary-testicular function for less androgen hormones causing numerous symptoms that were described, such as: general fatigue, no more spontaneous erections, and low libido. Low testosterone levels with excessive stress and inflammation hormone levels will result in excessive DHT that will bind to your scalp and prostate causing numerous ill effects. This is an everlasting cycle of inflammation due to the inability of ones system to recharge itself. It is why just stopping masturbation won't be sufficient, at least not in the next six months to a year.
My suggestion is:
1.Continue with the no-masturbation practice for 1 to 3 months.
2.Balance your diet.
3.Make good use of: Zeolite, Multi-Alpha, Alpha-Amino, 5HTP-Nettle, Ultra-Purified-FishOil, and testicular temperature regulatory solutions. These will: cleanse your burdened liver and fix its P450 detoxification system for better functioning, restore your proper nervous and endocrine functions, charge the CNS, increase androgens, unlock your hypothalamic-pituitary-testicular axis for strong spontaneous erections, restore the proper nervous modulation on excessive dopamine-norepinephrine-epinephrine conversion, and support your attempts to alter the negative neuroplasticity.
Useful Links:
1) Supplement Support
2) Holistic Approach